Description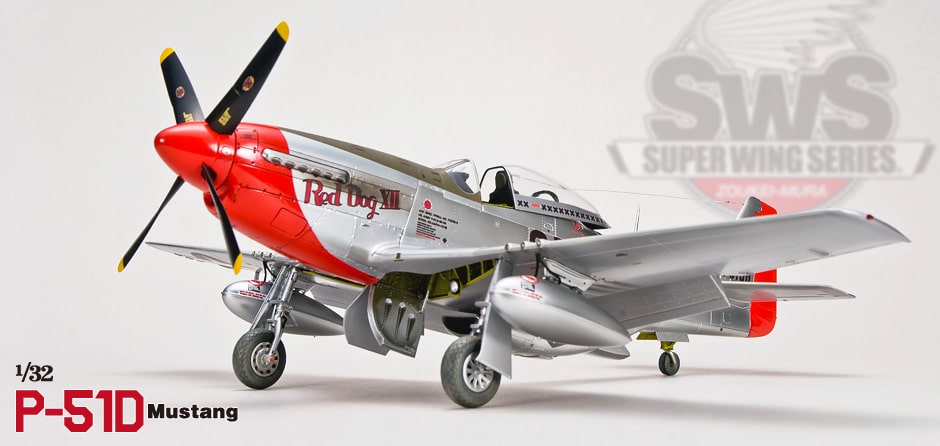 Now, here comes the most beautiful Mustang!
You can feel like you are recreating a real aircraft! Furthermore, you can learn the aircraft's usefulness, structures, mechanism, and even the circumstances of its development! In this matter, SWS P-51D Mustang  is developed aiming to return faithfully to the starting point of the scale model.
The time has finally come for the secrets of the P-51D, hidden away in its beautiful fuselage, to be clearly revealed beneath your hands. Please take note of its solid skeleton, the primary armament which peeks out from between the main wing spars, and the comprehensiveness of the peripheral equipment.
Full Structure
Fully recreated supercharged Merlin engine, incorporating the same suspension structure as the actual aircraft!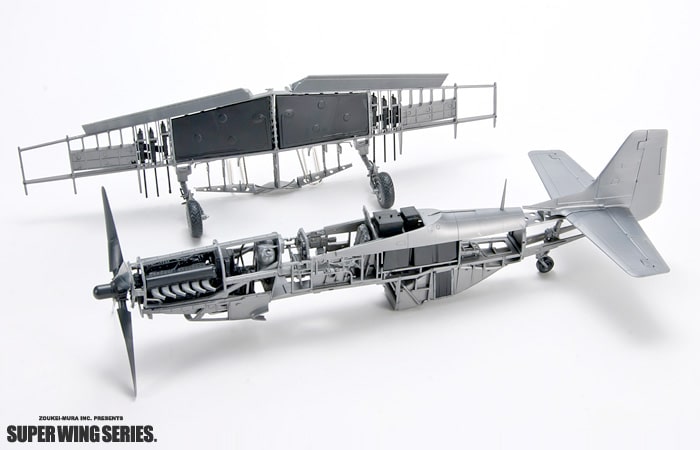 Propeller
The cuffed Hamilton Standard propeller part, which is cast all in one piece, bears not only the correct pitch and twist, but was thoroughly researched in order to reproduce the proper blade shape, and also the proper airfoil cross-sections. Not only is its degree of recreation distinctive of large 1/32 scale, but its beauty will tickle your hobbyist spirit!
The details and mechanics of the cockpit have also been meticulously reproduced!
Fully Recreated.
The SWS P-51D is truly a faithful recreation of the Mustang!