Description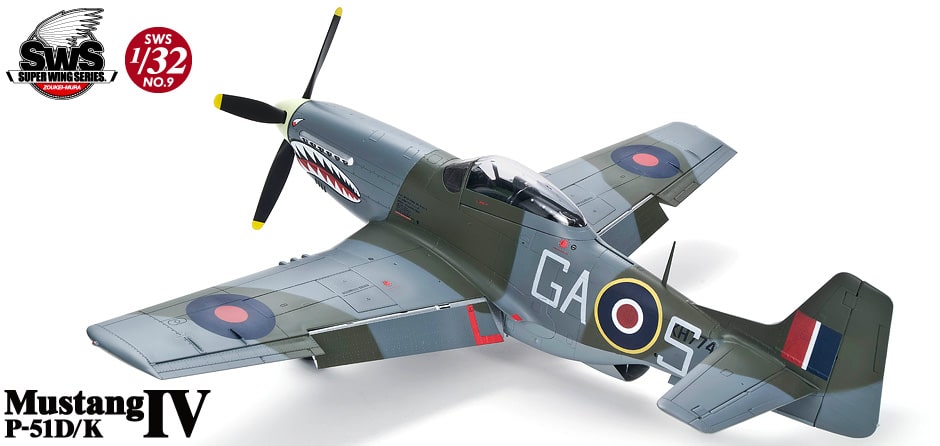 Now, here are the WWII strongest fighters wearing Roundels!
You can feel like you are recreating a real aircraft! Furthermore, you can learn the aircraft's usefulness, structures, mechanism, and even the circumstances of its development! In this matter, SWS Mustang IV is developed aiming to return faithfully to the starting point of the scale model.
The "P-51 D", "P-51 K", and "Mustang IV" are perfectly recreated with various optional parts like Aero Products propellers with no cuffs, intakes on the side surface of the nose, and tail unit without dorsal fin. As assembling SWS kit, you can see the differences of the fighters 'performances which the pilots felt, and imagine the scene of the battlefield.
Auxiliary Intakes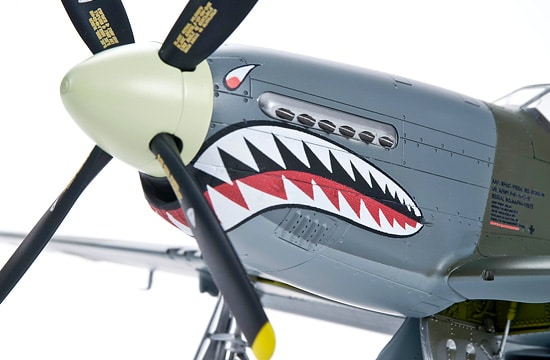 3 kinds of detailed auxiliary intakes carefully & individually built are enclosed!
Auxiliary intakes have been fixed behind the intakes used for the carburetor under the nose. Some filters have been placed inside in order to prevent the plane from debris when being on an accidental runway. There are 3 different types of shape for this panel: one with 32 round holes, the "close" type panel, and the shark panel seen on the RAF Mustang IV. All these 3 types can be recreated with SWS!! Enjoy the reproduction of the real airplane with the SWS kit!
Markings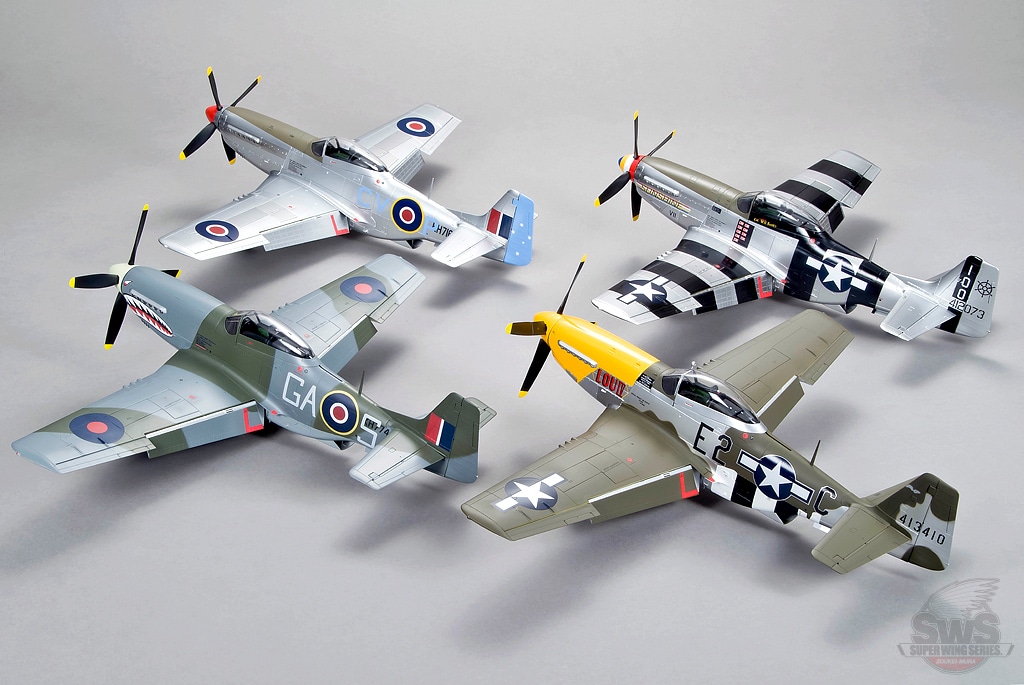 THE WORLD'S "STRONGEST HORSES" CAN BE RECREATED WITH THE DECALS INCLUDED IN THE KIT!!
Propellers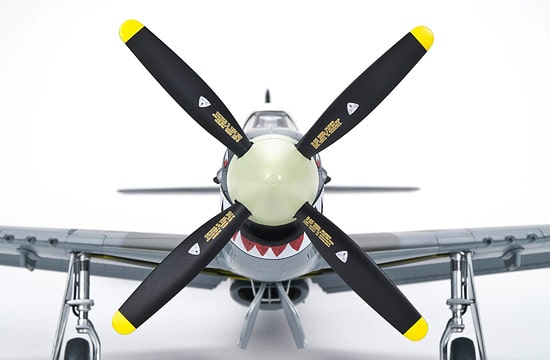 From Hamilton Standard and Aero Products: a set of 2 different propellers!
Enjoy the difference between the Hamilton Standard propellers with a hollow steel cuff, and the Aero Products propellers made in solid aluminium to make them lighter. Both types are reproduced thanks to thorough investigations.
Tail Wing
Taste to its fullest this particular tail wing with SWS!!
You can choose the tail wing without dorsal fin that was adopted until the initial version of P-51D!
The Mustang left and right horizontal stabilizers have been made as 1 single part, and were designed to improve the productivity since right and left flippers are common. Then, regarding the fixation to the fuselage, a unique method of fixation was employed. Moreover, the vertical stabilizer deals with the engine torque, so an offset of 1 degree from the central axis of the fuselage was applied! This unique and unknown structure is magnificently reproduced to the fullest in SWS!!